2021 Chevy Equinox Gas Mileage

---
The perfect crossover has the technology to keep you entertained during long work commutes, the power to add thrills to your road trips, and the efficiency to help you save gas throughout it all.
Wexford, Pittsburgh, and Cranberry Township, PA, drivers in the market for a fuel-efficient crossover can't overlook the gas mileage of the 2021 Chevy Equinox. Check out this review from the Baierl Chevrolet team to learn how it can help you cut down on the time you spend at the pump.
2021 Chevy Equinox Gas Mileage Quick Facts

Engine

1.5L Turbo 4-cylinder

Horsepower

170

EPA-Estimated All-Wheel Drive Gas Mileage

25 city/30 highway MPG

EPA-Estimated Front-Wheel Drive Gas Mileage

26 city/31 highway MPG
What Is the Chevy Equinox Gas Mileage?
The Chevy Equinox gas mileage is an EPA-estimated 26 city and 31 highway MPG when equipped with standard front-wheel drive (FWD). If your compact SUV has the available all-wheel drive (AWD) system equipped, it can get an EPA-estimated fuel economy of 25 city and 30 highway MPG.
Chevy Equinox Engine Specs and Gas Mileage
The Chevy Equinox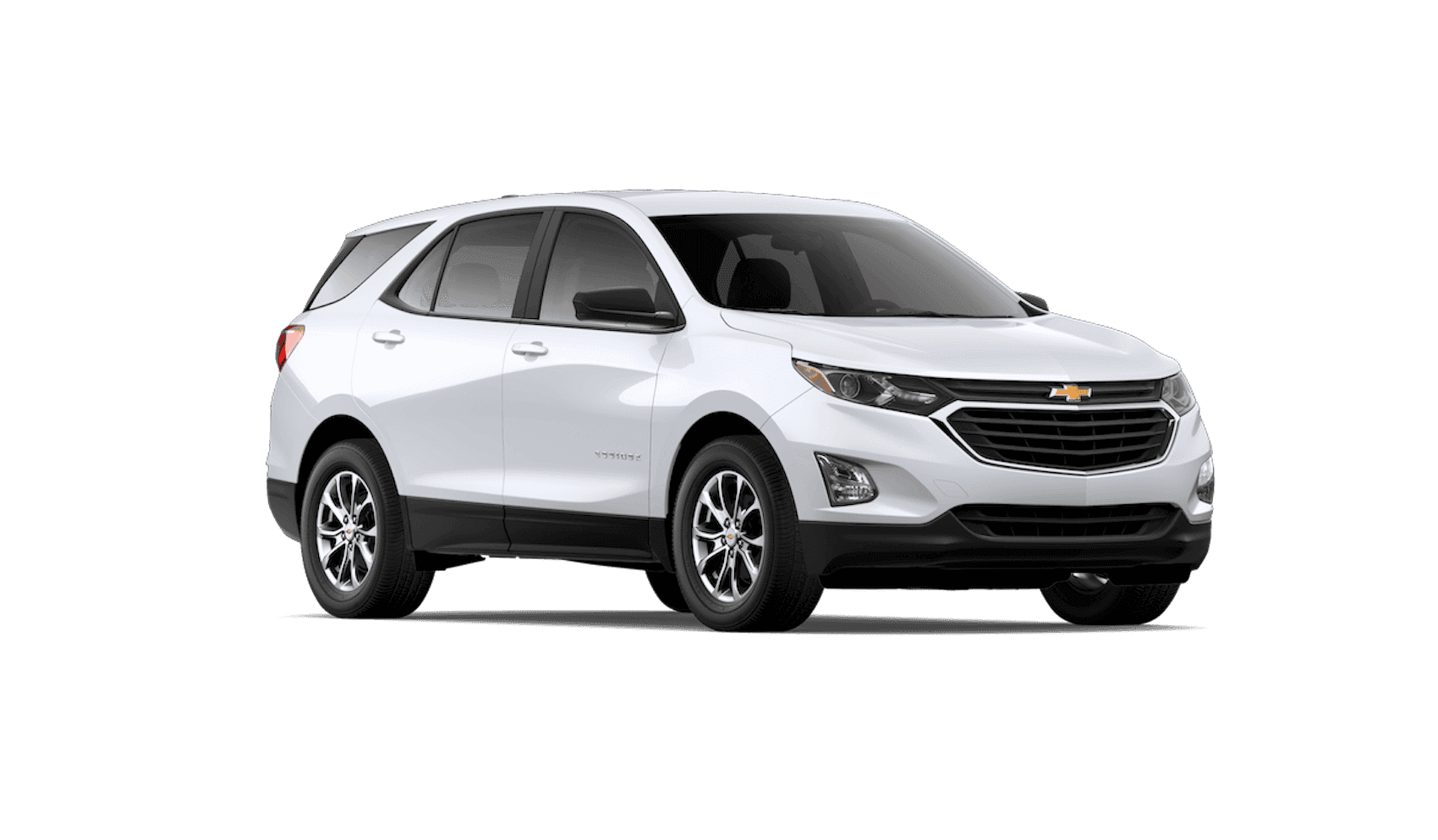 comes with a standard 1.5L Turbo 4-cylinder engine that provides an EPA-estimated 31 highway MPG as you cross the Fort Pitt Bridge on your way downtown. As you make your way down Liberty Ave, you'll get an EPA-estimated 26 city MPG if your SUV has standard front-wheel drive.
While your Equinox sips on fuel, it still packs a peppy power punch! With 170 horsepower and 203 lb-ft of torque, you get smooth and fast acceleration when you step on the pedal.
MPG and Drivetrain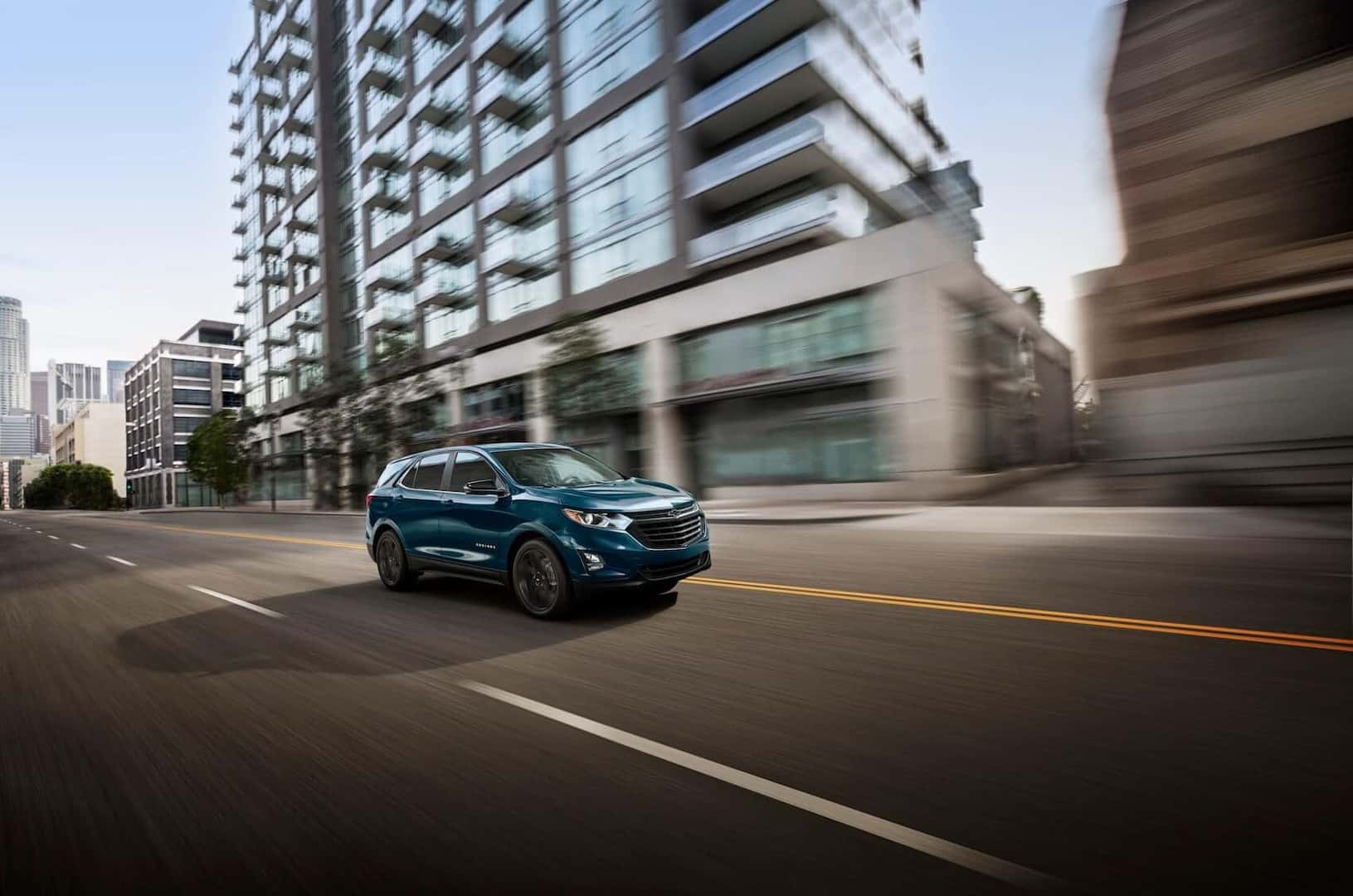 Your drivetrain is one of the most influential aspects of your Chevy SUV's MPG specs. One of the reasons drivers choose crossovers is their added traction and ground clearance. Since they sit higher off the road and offer AWD systems, they are safe choices in the snow and rain or on loose terrain.
With the Equinox, you can add the available AWD system that actively adapts to changing roadway conditions to maximize traction control and efficiency. You'll navigate the hilly Pittsburgh roadways with ease, even during winter snow, as the AWD system adjusts torque distribution between all four wheels to help you maintain steady traction.
If you don't need the added traction control while you're cruising down the open highway on a sunny afternoon, then the system will automatically switch to FWD mode. This helps you achieve an EPA-estimated 25 city and 30 highway MPG.
If you want to reduce fuel use even more, then you can stick with the standard FWD system. This slightly bumps up your fuel efficiency to an EPA-estimated 26 city and 31 highway MPG.
Engine Tech to Reduce Fuel Use
With its turbocharger, the Chevy Equinox engine already exhibits stronger internal combustion for added power and efficiency. However, it adds one more intelligent feature to help you eke out every last drop of fuel.
Standard in the 2021 Equinox is an Automatic Stop/Start system. This feature can turn the engine on and off for you when the car is idling to save gas. As an example, let's say you're in stop-and-go traffic in the morning. The engine will turn off while at red lights so you're not wasting fuel just sitting there! Then, when you take your foot off the brake, your engine will seamlessly spring back to life to get you moving again.
How to Keep Your Drives Fuel-Efficient in the Equinox
The 2021 Chevy Equinox has plenty of fuel-saving features built into the powertrain, but there are also simple behaviors you can practice to enhance your SUV's fuel efficiency. Some of them include:
Driving the speed limit (not speeding)
Keeping a steady driving speed
Steadily slowing to a stop
Keeping your tires properly inflated
Scheduling regular oil changes
As you can see, simply practicing safe driving techniques can help you reduce fuel use, too. For example, keeping a safe distance between you and the vehicle in front of you can help you avoid emergency braking, since braking quickly can take a toll on your gas mileage. In that same vein, make sure to steadily slow to a stop when you approach traffic lights.
Staying up to date on routine maintenance can also help your vehicle be more fuel-efficient. Old and dirty oil or deflated tires can reduce your SUV's efficiency. Luckily, we have a state-of-the-art service center at our dealership. We can help you take care of your vehicle's regular maintenance needs to ensure it's performing as efficiently as it can.
Other Features We Love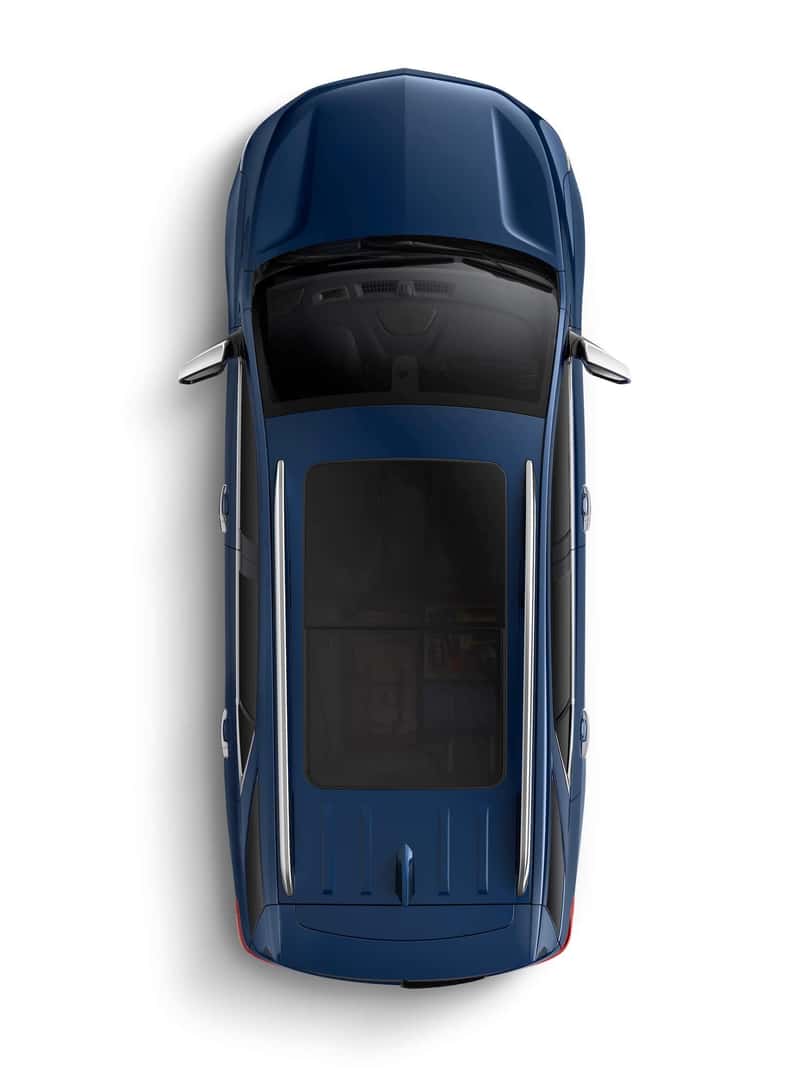 While its efficient gas mileage is a major appeal, the Chevy Equinox has many other great features to offer local drivers. For example, it has a roomy cabin with up to 63.9 cubic feet of cargo volume to complement its 103.5 cubic feet of passenger volume.
The Chevy Equinox interior also includes comfort features, like available heated front seats. Plus, you've got all the workings for a high-definition entertainment experience. It sports the standard Chevrolet Infotainment 3 System with a 7-inch touchscreen. This comes with Apple CarPlay® and Android Auto™, which integrate your favorite smartphone apps with your SUV for use on the go.
For an 8-inch HD touchscreen, you can upgrade to the available Chevrolet Infotainment 3 Plus or Premium System with Navigation. With either system, smartphone features you can use on the go include phone calls, text messages, internet radio streaming, podcasts, and audiobooks.
The available Bose® premium 7-speaker audio system will ensure you can get the party started as you head out on your next family getaway.
See What Else the Equinox Offers in Pittsburgh PA
Wexford, Pittsburgh, and Cranberry Township, Pennsylvania, drivers love the Chevy Equinox gas mileage for their daily commutes through downtown and the North Hills. Come and see what else this SUV has in store at Baierl Chevrolet. We'll show you around the Equinox and help you pick out the trim level that fits your lifestyle and tell you about the Baierl Low Price Promise.
You can also buy a Chevy Equinox online using Shop. Click. Drive. Contact our team online or over the phone to schedule your test drive today.