Searching for a Chevy lease return center in the Wexford, Pittsburgh, and Cranberry Township, PA, areas? Then, you'll be happy to learn that Baierl Chevrolet is just around the corner!We're here to assist with all your lease needs, including how to return your leased car and begin another lease on a
brand-new model
.
What Should I Do When My Lease Is Over?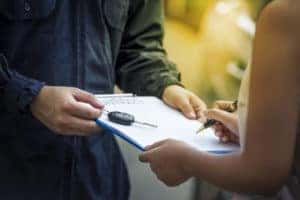 When your lease is done, you'll need to stop by our Chevy lease return center to bring the vehicle back to us. Keeping the last date of your lease agreement in mind, schedule a time to bring your car in. You do not need to have leased the vehicle from us originally to return it to us.
Make sure the car has been cleaned and that all your personal belongings have been removed before bringing it to our center. You'll also need the following:
Two keys to the vehicle
The car's owner's manual
Vehicle inspection report
All original equipment and accessories
---
Does My Leased Car Need to Be Inspected?

As you ready your vehicle to visit our Chevy lease return center, you may be wondering if an inspection should be on your checklist. A vehicle inspection for your leased car is not needed, but you can elect to do one if you desire.
By completing an inspection ahead of time, you'll be better prepared for the type of wear and tear that has occurred. This way, you can decide if you'd like to pay for repairs or maintenance.
When your vehicle is returned to our center without an inspection, we simple ground the lease until an inspection can be completed. This just means the vehicle is entered into our database as returned, so you won't be charged for late fees. From there, we'll perform the inspection and invoice you for wear and tear, excess mileage, and/or disposition fees.
---
How Can I Start a New Lease?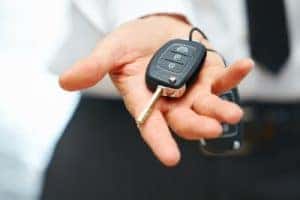 Following returning your lease, you have a few options: You may want to buy a new car or start a new lease. Either way—we can help you!
If you wish to start a new lease, we'll send you over to our sales department to meet with a member of our team. We'll sit down with you to learn all about your specific wants and needs. Then, we'll work to find the right car for you.
You can choose to lease the same Chevy you had before but at a newer model year. If so, we'll help you find the ideal trim and show you all the latest model year upgrades. However, if you just ended a lease on a Malibu and need something larger, like an Equinox or Traverse, for your growing family, we'll take the time to explore all your options.
Before you lock in your new lease, we'll take you for a test drive in the selected car to ensure you're making a confident final decision.