BUYING VS LEASING

If you've got your eye on a sleek new ride here in Wexford, Pittsburgh, or Cranberry Township, Pennsylvania, you have a couple of big decisions to make. We're not just talking about what color paint you want or how many cylinders the engine should have. Before deciding those things, you need to determine if you're buying or leasing.
Are you unsure which option best suits your lifestyle? The team here at Baierl Chevrolet is happy to help you decide. Browse our inventory here!
---
---
HOW DOES LEASING DIFFER FROM BUYING?

You're likely familiar with the car-buying process. It's pretty simple—you pick out a ride, take out a loan, and pay it off in monthly chunks. If you're lucky, maybe you just pay up front, with one lump sum. Once the full value is paid off, that's it! The car is yours.
Leasing is different. With this option, you're still paying for the vehicle monthly. However, you're only paying for a pre-determined term of months. As opposed to paying the full amount, you pay for the depreciation that occurs while the car is in your possession.
When your lease term is up, you can do one of two things. First, you can choose to buy the car, if you really like driving it. Second, you can trade it in and lease another brand-new car right away.
---
THE BENEFITS OF LEASING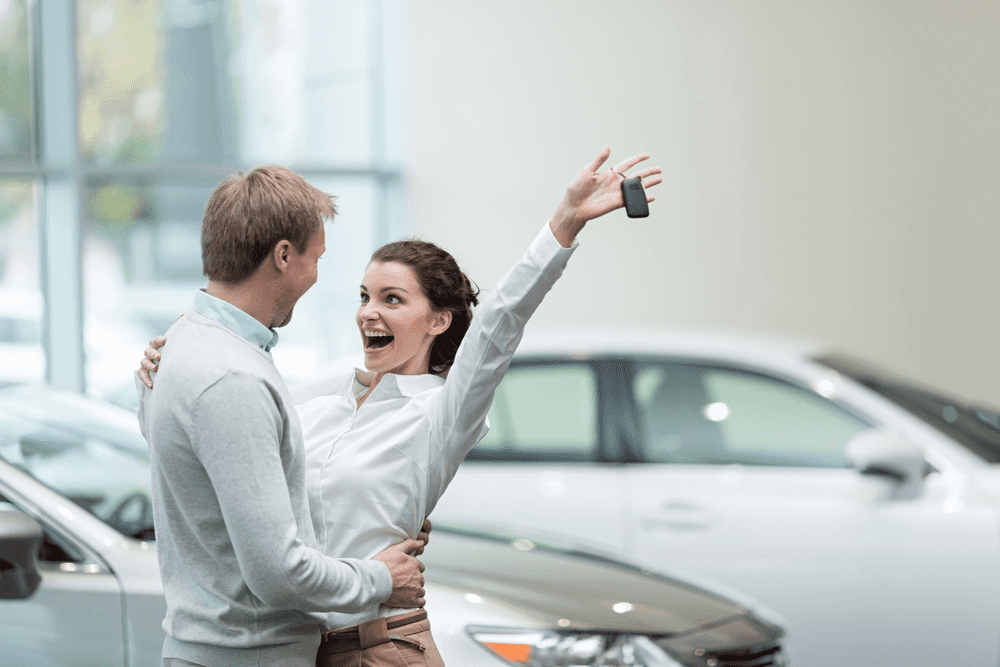 Leasing may not be the traditional financing option. However, in the past couple of decades, it's an option that has steadily increased in popularity. As a matter of fact, according to U.S. News, three in 10 cars on every dealership lot are leased.
There could be plenty of reasons for this. We think it has a lot to do with the benefits involved with leasing:
It's easy to get behind the wheel of a new car

Seeing as most lease terms only last for two to three years, by the time your current car starts to feel a little out-of-date, you'll be ready to trade it in. So, you'll be behind the wheel of something new most of the time.

New cars equal new tech

Car technology is changing pretty rapidly these days. Leasing is a great way to stay abreast of the latest in automotive tech.

You can upgrade to a higher trim

Since you're only paying for the car's depreciation, monthly payments may be lower than if you bought the car new. Luckily, that gives you a little wiggle room to upgrade to a higher trim with top-notch tech and amenities.
---
BUYING OFFERS FREEDOM

Leasing has plenty of perks—so does buying. The major benefit of buying is probably just how much freedom you have with the car.
Since you never technically own a leased vehicle, it's going to come with some restrictions. For instance, you can only put a certain number of miles on it a year. You're also not allowed to add any new parts or accessories.
When you buy a car, you can do with it as you please. Want to upgrade the audio system or change the paint job? Go for it! You can also put as many miles on it as you want. When you buy, the sky's the limit.
---
Leasing vs Buying: Upgrading to the Next Model
Another benefit of leasing a car is what happens when you're ready to upgrade. As we mentioned before, one of the big benefits of a lease is that the terms are fairly short. So, there's a good chance you can almost always stay behind the wheel of a new—or a mostly new—car.
A lease trade-in is incredibly simple, especially if you're trading it in for a newer year's lease. As you near the end of the lease term, the dealership will send you reminders that you're getting close. When the day comes, bring in the vehicle, with all the necessary paperwork, and the dealership will take care of all the heavy lifting for you. If you're leasing with us, you can count on this convenience!
Upgrades are a little different when you own the car. You can trade it in at a dealership as well, though it will have to undergo an inspection and an appraisal. You might have the option to sell the car yourself; however, such sales tend to be extra time-consuming.
---
Questions to Ask Yourself Before You Lease a Car
Now, you might know a lot more about the process of leasing a car than you did when you started reading this article. However, there are still a few questions you should ask yourself before you take the plunge with either a lease or a full purchase.
Am I interested in a used or a certified pre-owned car? If you are, you're probably better off purchasing a vehicle.
Am I going to put a lot of miles on my car over the next few years? You'll want to do the math for this one. Leases have mileage caps. Just a basic work commute can rack up miles far quicker than you might assume.
Can I keep my leased car in superior interior and exterior condition? With a lease, it's better to maintain that like-new look and feel. If you have small children or transport your pets often, maintaining the interior may take more time.
---
What Happens if I Want to Keep My Car at the End of My Lease?

If you're leasing a car, you're probably looking for something shorter term. However, what sometimes happens is that a driver will take the car home, fall in love with it, and wish they'd bought it outright.
If you find yourself in this situation, there's an easy solution. The team at our dealership is happy to buy out your lease, if you really love the vehicle! From there, you can work with our finance team to determine the particulars of your loan.
No matter what, we're going to help you stay behind the wheel of your preferred vehicle.
---
FILL OUT A FINANCING APPLICATION TODAY
Whether or not you buy or lease, there's an easy way for Wexford, Pittsburgh, and Cranberry Township, PA, drivers to get a head start on the financing process. Make use of our online financing tools and allow your journey to commence at home.
Fill out a finance application here on the Baierl Chevrolet website today!