Gather Together at Adda Coffee & Tea House
When you walk into a café, the aroma of freshly brewed coffee perfectly complements the hushed conversations or laughs of people nearby. Whether you're meeting an old friend to catch up or looking for a relaxing afternoon, Adda Coffee & Tea House creates an inspiring environment.
---
About Adda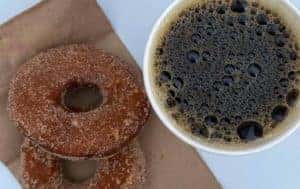 Adda is the Bengali word for uniting people over a conversation. That is the business's ethos, ensuring that people who walk into Adda Coffee & Tea House find themselves making new connections or sustaining existing ones.
This coffee & tea house is all about bringing people together over refreshing beverages—like expertly-made coffee or tea. Additionally, local art adorns the walls, providing sparks of creativity to those enjoying an afternoon here. Adda was founded on community outreach and unifying small businesses.
Adda partners with local bakeries, restaurants, artists, musicians, and artisans across Pittsburgh to keep the culture flourishing. Through these local partnerships, Adda provides you with a taste of what Pittsburgh has to offer.
Additionally, Adda works with various non-profits, locally and globally. At their core, Adda wants to enhance the world around them and provide a rich environment for coffee and a long-lasting positive impact.
---
Get a Taste of Expertly Made Coffee and Treats
Adda Coffee & Tea House takes its coffee and tea seriously. Sometimes you need a strong cup of Joe to get you through the day or a warm tea to help you relax.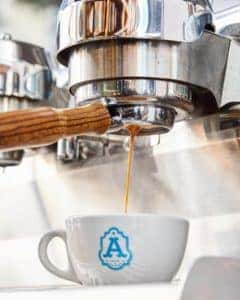 That's why no matter what beverage you decide on, it will be expertly crafted for optimal taste and flavor. Adda offers in house coffee blends, like the Conversation Blend and Highland Avenue Blend.
Ready for a taste? Let's dive into the flavor profiles of each:
Conversation Blend: Featuring allspice, Earl Grey, and candied flavors, this blend is perfect for those who want a warm roast with a hint of spice.
Highland Avenue Blend: Featuring red apple, marmalade, and molasses, this blend is excellent for those who want a fruity and sweet cup of coffee.
You can't go wrong with either blend, and both offer a mouth-watering mix of punchy flavors and warm notes to help you cozy up. Still, what is a cup of coffee without a sweet treat to complement it? That's where Adda's delicious bakery items come in.
With their selection of chocolates, pastries, and more, you can have a delicious snack along with your cup of coffee. If you're more of a tea drinker, then come on by and enjoy Adda's High Tea service.
High Tea is an authentic British tradition, and Adda brings this to Pittsburgh. They serve tea in the afternoon, every other weekend, alongside small bites provided by local bakeries and restaurants. Enjoy a delicious frittata, finger sandwiches, and more as you soak in the beautiful décor of white linen tablecloths and artful presentation.
Come To Adda Coffee & Tea House Today!
If you're ready to take a sip of incredible coffee and enjoy great conversation, then visit Adda Coffee & Tea House today. Whether you are alone or with a friend, Adda will make you feel like family.
Want to see the best latte art photos and stay in the loop? Connect with Adda on Facebook.