Chevy Trailblazer for Sale near Moon Township PA

Whether it's for work or play, the Chevy Trailblazer is a great, reliable car that lasts a long time. If you're looking for a Chevy Trailblazer sale near Moon Township, PA, the place to go is Baierl Chevrolet. We have a host of Trailblazer models available right now!
What makes the Trailblazer a great car? We're glad you asked! We've listed some of its best features for you, so you'll have an idea of what to expect when you sit behind the wheel of this vehicle for the first time.
---
Versatility at Its Finest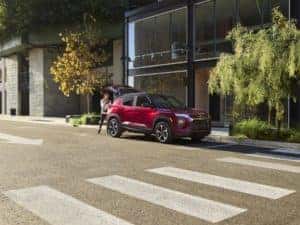 SUVs are versatile vehicles, and the Chevy Trailblazer is no different. Standard front-wheel drive features three unique drive modes, so you can choose how you want your Trailblazer to work for you. Under the hood, the Trailblazer offers two engine options:
ECOTEC 1.2L with 137 horsepower and 162 lb-ft of torque
ECOTEC 1.3L with 155 horsepower and 174 lb-ft of torque
Adding to that versatility is safety, which the Trailblazer excels at. Each vehicle is armed with standard Chevy Safety Assist, a group of safety features that are prepared to handle any situation. Forward Collision Alert, combined with Automatic Emergency Braking, will work to prevent collisions. With these features at work, your car will keep tabs on everything in front of you and automatically apply the brakes when an accident is about to occur.
The Following Distance Indicator will let you know if you're too close to the vehicles in front of you and behind you. Couple that with Lane Keep Assist with Lane Departure Warning, and you'll know what's around you and how close you are to other objects on the road at all times.
Multiple Financing Options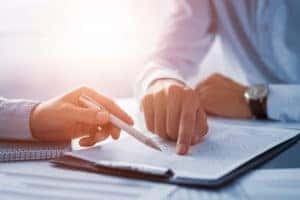 When the time comes to figure out your financing options for your Chevy Trailblazer, the team at our Chevy dealership is ready to assist you. They will work with you to devise a plan that is specifically geared toward your needs and will make sure you are satisfied before leaving.
To speed up the process, you can use our financing tools on our website to get a sense of what your monthly payment may look like based on your down payment and fill out a financing application. Once you have that knowledge in your back pocket, you can bring it to our team, who can come up with a plan faster, and in many cases, will have options laid out for you upon your arrival.
If you want to trade in your current car toward the purchase of a Chevy Trailblazer, you can fill out the information on our website about your trade-in and get a quote soon after that.
---
Find a Chevy Trailblazer for Sale near Moon Township PA
When you're in the market for a car that does it all, the Chevy Trailblazer is the answer. At Baierl Chevrolet, we have a large inventory of Trailblazer models for sale near Moon Township, PA, that are ready to find a home.
Come see us or give us a call to schedule a test drive of one of these amazing SUVs today!