2020 CHEVROLET SILVERADO 1500 VS TOYOTA TUNDRA

---
The 2020 Chevrolet Silverado 1500, a longstanding leader in the pickup truck sector, is easily one of the most popular trucks here in the rugged communities of Pittsburgh, Wexford, and Cranberry Township. However, the Toyota Tundra has seen a recent surge, too, so you understandably may be wondering how it compares.
The Baierl Chevrolet team pitted the Chevrolet Silverado 1500 vs. the Toyota Tundra to answer all your questions. Read on to discover which is the heavier hauler.
---
SILVERADO 1500 VS TUNDRA: POWERFUL ENGINE OPTIONS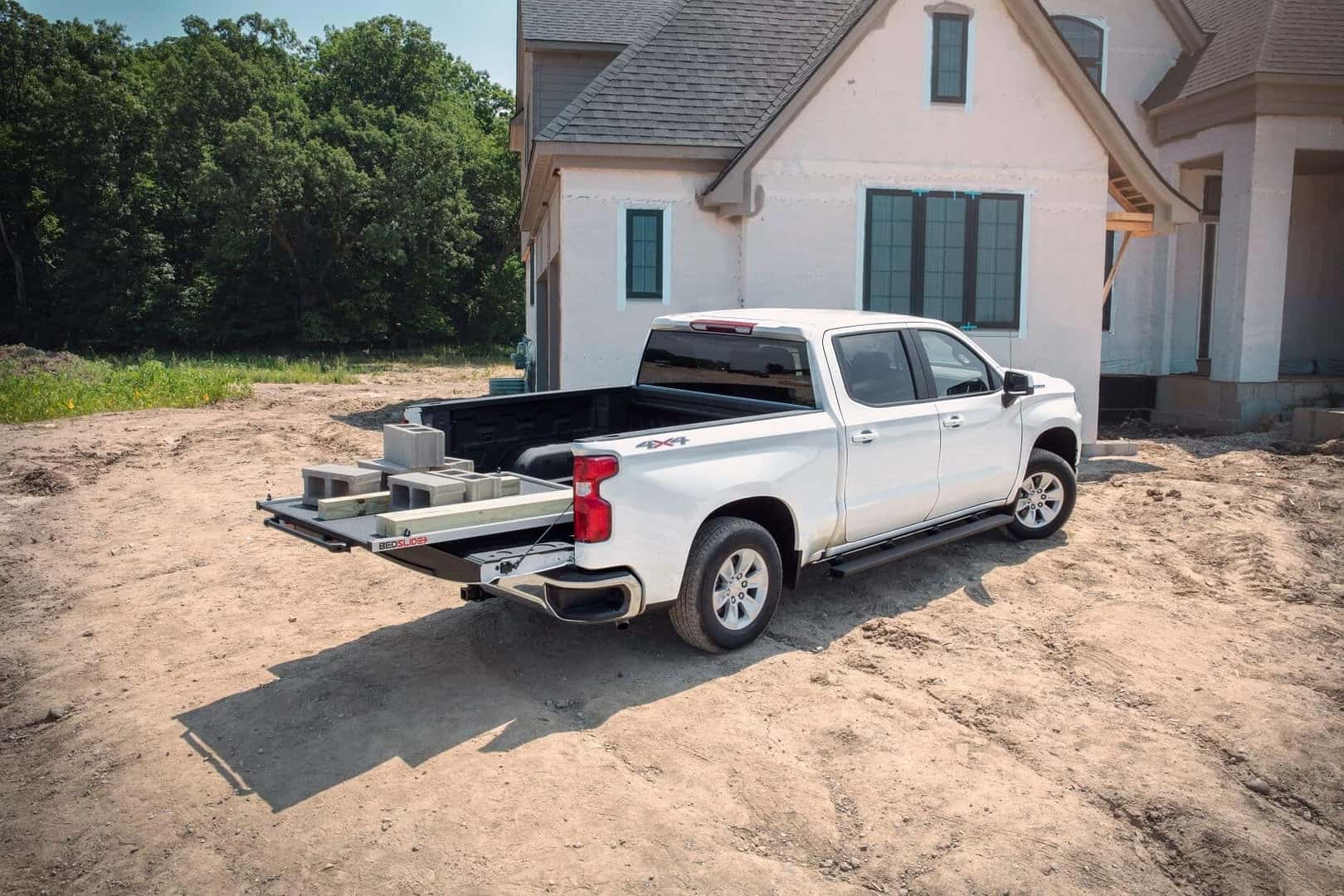 The engine is the beating heart of any car. As you know, the stronger the heart, the better you'll be able to perform. This is as true for trucks as it is for people.
In the Toyota Tundra, we see just one engine option; however, it is a fairly powerful one. The standard engine comes with eight cylinders and Variable Valve Timing with intelligence (VVT-i). VVT-i helps streamline power flow beneath the hood, so you unleash the most muscle.
When you put the pedal to the metal, the 5.7L i-FORCE V8 in the Tundra maxes out with 381 horsepower and 401 lb-ft of torque. There's no doubt that this engine is strong, but the competitor aims to one-up it.
The Chevy Silverado 1500 offers six different engines, providing far more choice than the Toyota option. The strongest option is its larger 6.2L V8. This available engine produces up to 420 horsepower and 460 lb-ft of torque, making for a more vigorous response when you hit the accelerator.
What other options does Chevy offer?
Do you want variety in your pickup truck's performance? The Silverado 1500 offers plenty of engines to appeal to different tastes and needs.
One of the more unique options is the Duramax® 3.0L Turbo-Diesel engine. The turbo-diesel part of the engine cranks up the torque and the efficiency all at the same time. In addition to producing 460 lb-ft of torque, you'll also maintain an EPA-estimated 33 MPG highway.
Drivers looking for efficiency can also settle for the 2.7L turbocharged engines with Active Fuel Management™. This engine comes standard with auto stop/start technology that automatically turns the engine on and off during idling periods to help you save on fuel.
With only one engine option in the Toyota Tundra, you may be left wanting more fuel efficiency choices such as these.
After you choose which Silverado engine option fits your performance needs, read our Silverado 1500 trim levels review to see which trim fits your stylistic preferences!
---
IMPRESSIVE TOWING CAPACITIES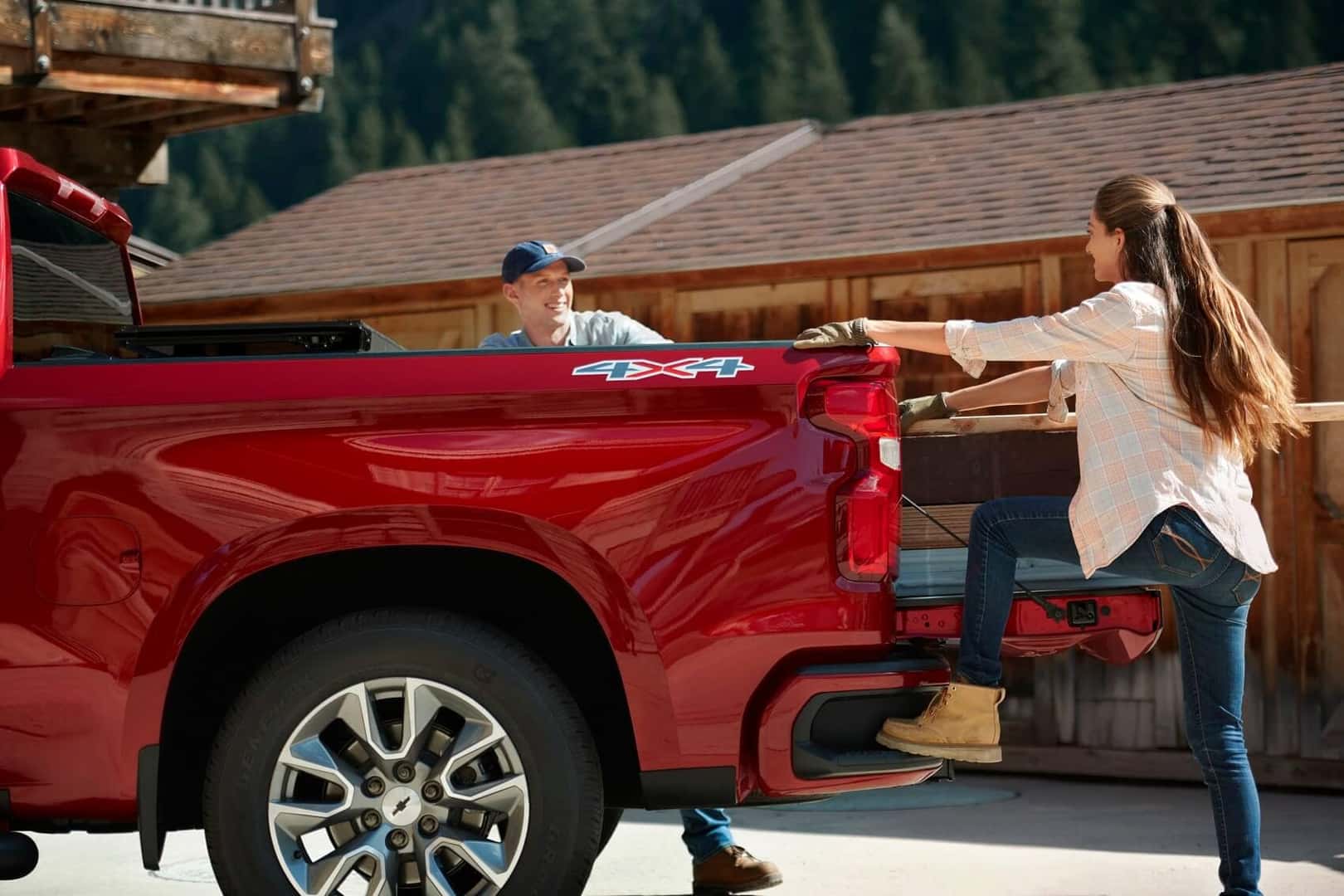 In order to ensure your boat, camper, or ATVs can come along on your next vacation, a high capacity is needed. A strong towing capacity, of course, is directly tied to engine power.
Since the 2020 Chevrolet Silverado 1500 has the stronger engine offering, it should come as no surprise that its maximum towing capacity is higher, too. With the right equipment installed, the Chevy Silverado 1500 can tow up to 13,400 pounds.
The Toyota Tundra offers a good showing in this category. With a maximum towing capacity of 10,200 pounds, it's certainly no slouch. However, it still falls behind the Chevy truck.
How much payload is available?
A big towing capacity is important. However, when you can't fit everything on a trailer, you'll need to store cargo and gear in your bed. At these times, a high payload is going to come in handy.
When properly equipped, the Tundra can carry a payload of 1,730 pounds. If you're heading to the lake on the weekend, you can easily stock up with a cooler, tackle box, and maybe even an ATV.
The Silverado 1500 one-ups its competitor again. It achieves a payload of up to 2,250 pounds. Load up your truck bed with even heavier gear than before—something that will come in handy if you have to move.
---
DYNAMIC CARGO CAPABILITIES
On a big road trip or job for work, you'll probably have more cargo along than just a trailer. For additional tools, luggage, personal items—whatever you have—dynamic cargo options are necessary.
You'll find that the standard cargo beds in these two trucks are pretty similar. The bed in the Tundra is 78.7 inches long, while the Silverado 1500 bed is 79.44 inches long.
With that length, the Chevy Silverado 1500 nabs a best-in-class honor and takes home a best-in-class standard cargo bed volume distinction. Overall, if you need more bed space and functionality, Chevy can deliver.
Chevy also adds more cargo options to the cabin with special interior storage options. The available rear-seatback storage compartments (that's right—they're built into the second-row seats) are a segment first. When they combine with the available center console storage, you can hide away and secure some of your smaller, more precious items.
---
SPECIAL EDITION TRUCKS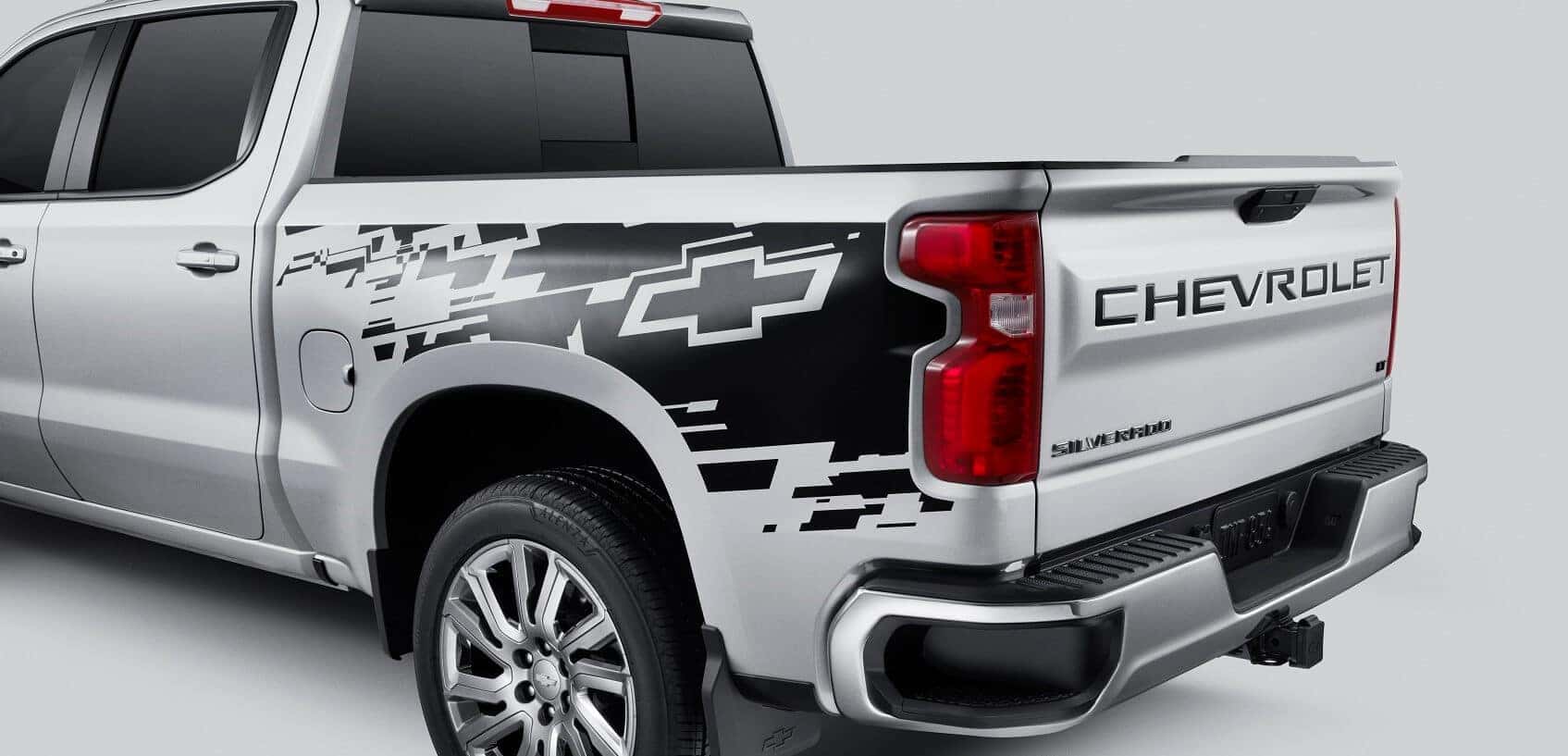 Every great truck has ample power, towing, and cargo capabilities. However, having all these things shouldn't compromise your sense of style. What does each pickup truck bring to the table in terms of aesthetic?
Across the board, the Toyota Tundra offers many of the same exterior features and looks. The one place it deviates is in its TRD family.
There are two different Tundra TRD packages, each offering rugged-looking features perfect for off-roading. As part of this, you'll have available 20-inch TRD Sport Package alloy wheels, optional TRD Sport Bilstein® shocks, and more.
The 2020 Chevy Silverado 1500 offers similar features in its off-roading trims, the LT Trail Boss and Custom Trail Boss. While it does not offer TRD features, it has the equivalent Z71 Off-Road Package.
The Silverado 1500 veers off the beaten path and outpaces the competitor with its available special edition models. The LT Trail Boss Midnight Edition, Custom Rally Edition, and EST Rally Edition add in new exterior accents and exclusive features to set them apart on the road. Unfortunately, you won't find special editions like these in the Tundra.
---
THE RIGHT FIT FOR YOUR SENSE OF ADVENTURE
In terms of its technology and overall appearance, the Toyota Tundra has some nice qualities to offer drivers in Wexford, Pittsburgh, and Cranberry Township. Nevertheless, when you need sheer power and towing mettle, then choose the 2020 Chevrolet Silverado 1500. Read the rest of our Chevy Silverado reviews to learn more!
Want to see the Silverado 1500 in action? Contact the Baierl Chevrolet team online or over the phone to schedule a test drive now.
---