Chevy Silverado 1500 Gas Mileage

---
Pickup trucks have always been lauded more for their power than their fuel efficiency. However, Chevy is attempting to change that once and for all.
Wexford, Pittsburgh, and Cranberry Township, PA, drivers looking for a vehicle that is equal parts muscle and efficiency should consider the Chevy brand—in particular, the Chevy Silverado 1500.
Check out this review by the Baierl Chevrolet team to learn about the Silverado 1500 gas mileage.
---
---
Silverado 1500 MPG: Efficiency & Power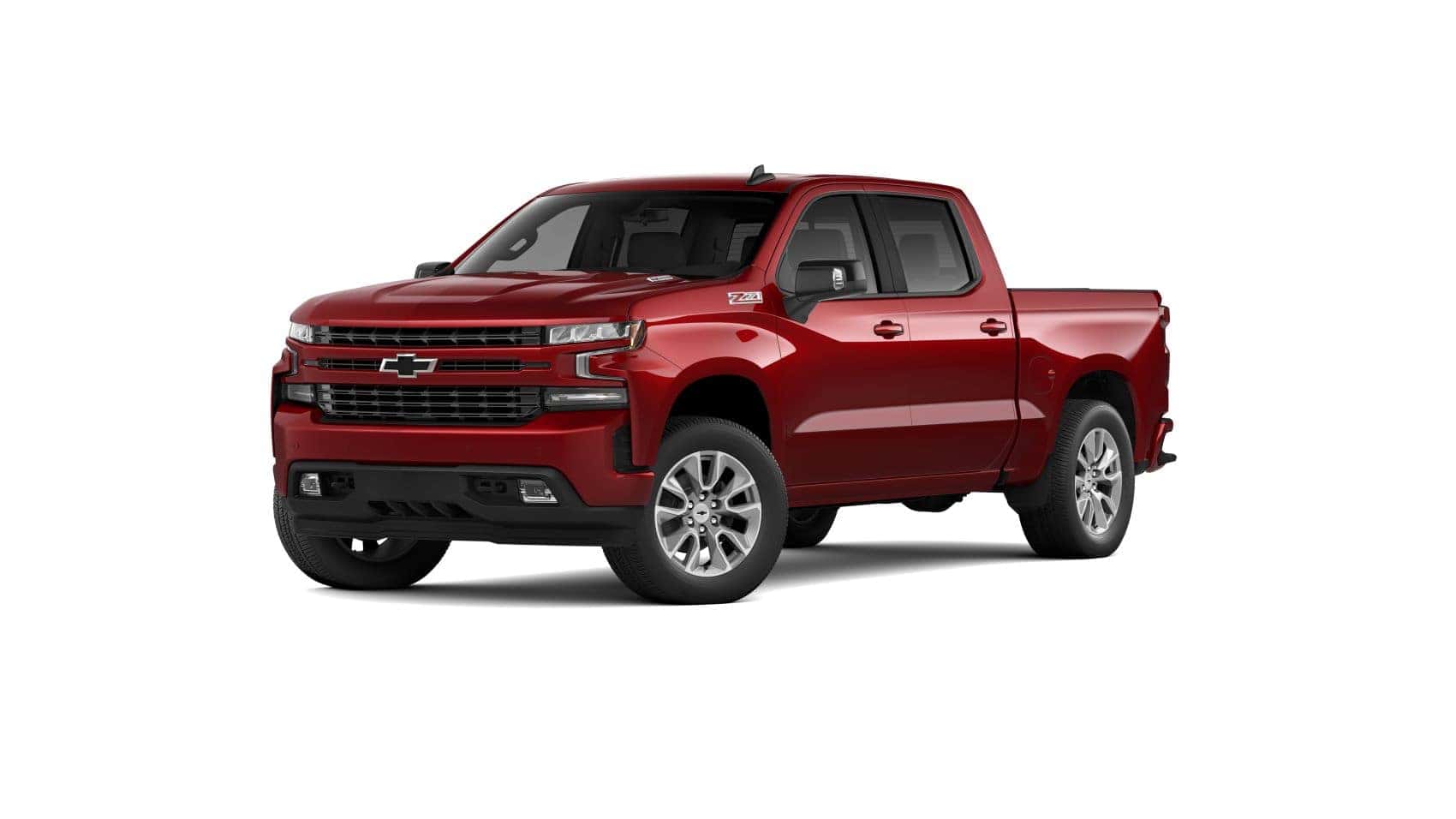 Your pickup truck is your adventure-ready vehicle. It's your ride to the mountains, where you'll hitch up a boat and load all your fishing gear. For this reason, it's also a vehicle you're going to be putting a lot of miles on.
The gas mileage you get out of your truck depends on which engine you equip it with. The Chevy Silverado 1500 offers five different powertrains to help you achieve the desired balance of brawn and efficiency. Here are a couple of our favorite fuel sippers:
2.7L Turbo 4-cylinder with Active Fuel Management™: EPA-estimated 20 city/23 highway MPG
As the standard powertrain in the Silverado 1500 lineup, the 2.7L Turbo 4-cylinder engine is also one of its most powerful. With 310 horsepower and 348 lb-ft of torque, you won't be left in the dust. If this sounds like the engine for you, you'll find it standard on the LT and RST and available on the Custom and WT trims.
5.3L EcoTec3 V8 with Dynamic Fuel Management™: EPA-estimated 17 city/23 highway MPG
The EcoTec3 V8 is not quite as efficient as the 2.7L Turbo option, but it is a bit more powerful. It boosts horsepower to 355 and torque to 383 lb-ft for an extra kick whenever you step on the accelerator. This powerful engine is standard on the LT Trail Boss, LTZ and High Country and is available on the LT and RST trim levels.
3.0L Duramax® Turbo-Diesel I-6: EPA-estimated 23 city/33 highway MPG
Quiet but powerful, the 3.0L Duramax® Turbo-Diesel I-6 engine produces 277 horsepower and 460 lb-ft of torque. This engine is available on the LT, RST, LTZ, and High Country trims.
6.2L EcoTec3 V8 with Dynamic Fuel Management™: EPA-estimated 16 city/21 highway MPG (4×4) EPA-estimated 15 city/19 highway MPG (Trail Boss 4×4)
Easily the most powerful engine of the bunch, you'll feel the ground quake beneath your feet thanks to an incredible 420 horsepower and 460 lb-ft of torque. It offers a maximum towing capacity of 13,300 pounds when properly equipped and is available on the High Country, LTZ, LT Trail Boss, RST, and Custom Trail Boss trims.
---
Auto Stop/Start Engine Technology
Chevy adds several features to its trucks to help maximize fuel efficiency, including auto stop/start technology, which is featured on most of its engines.
This feature can automatically turn your engine off and on for you; however, it'll only happen when you're idling. For example, if you're stopped at a red light, the engine will turn itself off and back on again when you start moving to help you save gas.
---
Select Your Drive Mode
There are times when you may be looking for more efficiency and times where you're looking for more muscle (say, if you're venturing between the city and the great outdoors). During these times, you'll have an available Drive Mode Selector to customize your drive. Simply turn the dial to adjust performance between six modes, including:
Sport
Tow/Haul
Off-Road
Terrain
Snow/Ice
Fuel efficiency will be different with each mode, as it depends on the type of terrain you're on, traction, how fast you're driving, and more.
---
Fuel-Saving Tips
While the Chevy Silverado 1500 is designed to keep you on the road longer than ever before with improved gas mileage, there are things you can do to make sure you get the most out of a tank of fuel. Of course, the auto stop/start technology will help, but in addition to that, you can take the following measures:
Limit idling: Auto stop/start will take care of this for you for the most part, but if this feature is turned off, idling becomes more frequent. This wastes fuel, especially if you have the heat or air conditioning running.
Keep your windows rolled up on highways: On a nice day, it's great to have the windows rolled down to feel the crisp breeze. However, if you're doing this while on a highway or a roadway with a higher-than-normal speed limit, this can create drag and work against your engine. The best thing to do is keep your windows rolled up in this case and run the air conditioning or heat if you need to.
Drive at a safe speed and drive slower when you have a trailer hooked up: Driving at a safe speed, usually the speed limit, will help save fuel. Driving slower when you're towing cargo will put less strain on your engine due to the extra weight your truck is carrying.
Keep up with routine maintenance: Services, such as oil changes and tire rotations, will go a long way to making sure your vehicle's fuel efficiency is at optimal levels. Your fuel system works in conjunction with your engine to perform, and tires that wear evenly can help provide a smooth ride, reducing the fuel needed to power down the highway.
Utilize cruise control & keep tires properly inflated: If your truck has a cruise control feature, you can set your preferred speed and have your truck stay at that speed for as long as the feature is active. Additionally, always make sure your tires are inflated to the proper PSI (pounds per square inch), especially if you're towing.
---
See the Chevy Silverado 1500 in Action
Reliable gas mileage is only one of the advantages you'll have behind the wheel of a Chevy Silverado 1500. Additionally, there's ample engine power, towing capabilities, and great off-road handling.
The team at Baierl Chevrolet is happy to help all Wexford, Pittsburgh, and Cranberry Township, Pennsylvania, drivers get better acquainted with this versatile truck. Contact our team online or over the phone to schedule your test drive.
---