CHEVY EQUINOX SAFETY RATINGS

No one wants to hit Wexford, Pittsburgh, and Cranberry Township, PA, roads in an unsafe vehicle. Luckily, the technological advancements in the automotive industry have prevented this from happening for quite some time now.
As more innovations hit the market, some vehicles have taken safety to the next level. The Chevrolet Equinox is one of them.
In this review of the 2022 Chevy Equinox safety ratings, Baierl Chevrolet shows you the peace of mind that this small SUV can provide. We dive into what the safety experts have to say and showcase some of the features that make it all happen.
Let's get started.
---
Equinox NHTSA Safety Ratings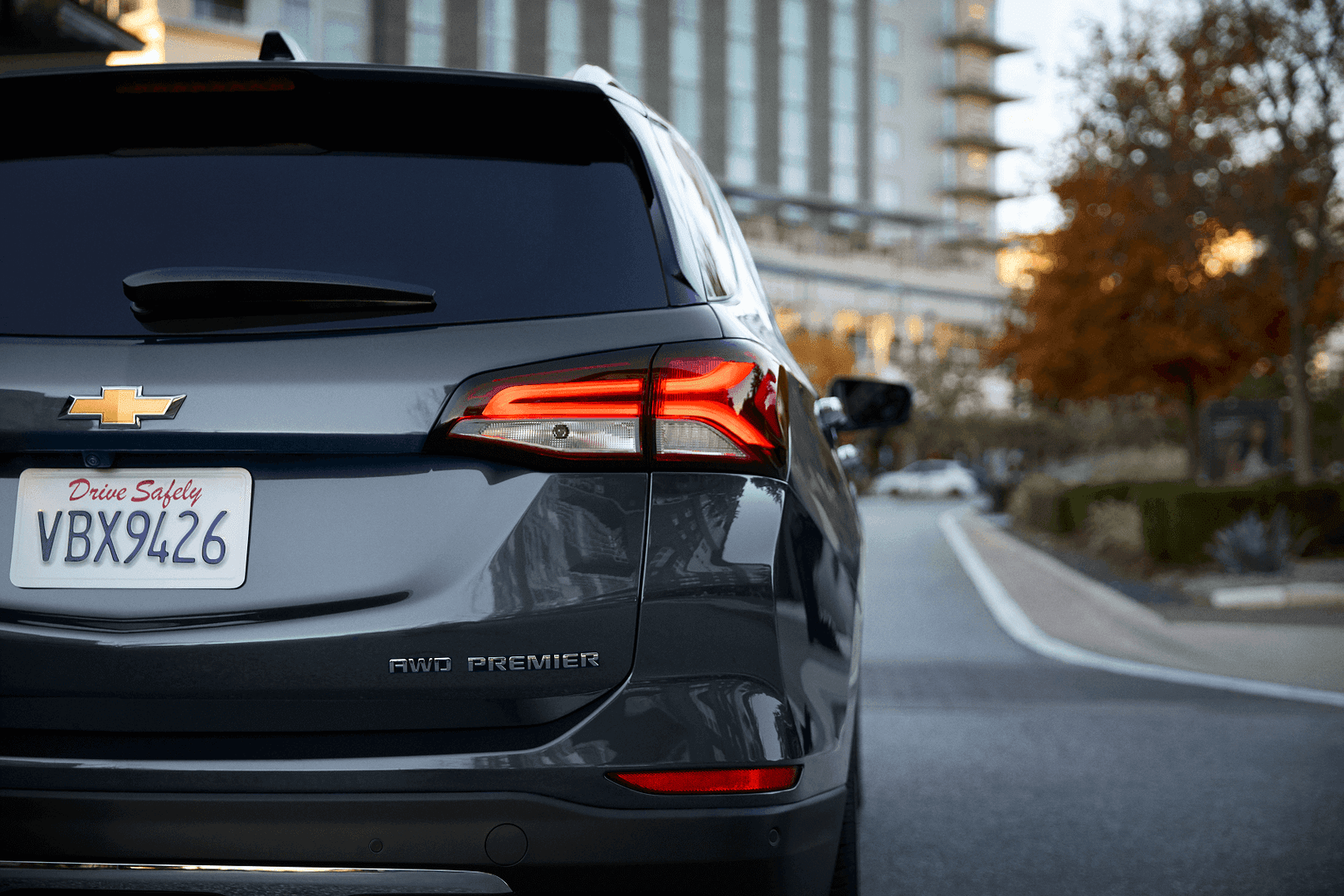 Before any vehicle in the United States can hit the streets, it must undergo thorough scrutiny by various organizations. This ensures that the model is safe to drive and keeps those inside secure.
One of these organizations is the National Highway Traffic Safety Administration (NHTSA). With their New Car Assessment Program, they look at how a vehicle will fare in a collision as well as at other important safety factors. The Equinox was put through three types of tests: frontal crash, side crash, and rollover crash.
2021 Safety Ratings
When the NHTSA inspected the 2021 Chevrolet Equinox, it drove away with sparkling reviews. They gave this small SUV a 5-Star Overall Safety Rating, which is the highest possible award!
When looking at individual test scores, the Equinox is equally as impressive. The Equinox earned a 5-Star Safety Rating in frontal crash tests, a 5-Star Safety Rating in side crash tests, and a 4-Star Safety Rating in the rollover test.
This proves the Equinox is ready to keep you and your family secure when you're on the road.
2022 Safety Ratings
We're pleased to say that the 2022 Chevy Equinox keeps this streak of high marks going! It's received a 5-Star Overall Safety Rating yet again. This applies to both the AWD and the FWD models.
Similar to last year's ratings, it scored perfectly in the frontal crash and side crash tests, proving the mettle of this enduring crossover.
---
2021 Equinox IIHS Safety Ratings
The NHTSA is not the only organization that puts vehicles through crash tests. The Insurance Institute for Highway Safety (IIHS) does its own crashworthiness and crash mitigation tests. The crashworthiness rating system uses a letter scale, with G being the highest grade. The crash mitigation tests use a rating system where the highest score is Superior.
So, how did the Chevy Equinox do? While 2022 IIHS Safety Ratings are not yet available, we still have glowing marks from 2021 to get excited about.
In the crashworthiness tests, which include roof strength, small overlaps on each front side, and more, the Equinox earned a G score. In fact, the Equinox earned a G score in all crashworthiness tests.
In the crash avoidance & mitigation tests, the Equinox also did exceptionally well, earning Superior and Advanced scores.
In fact, the Equinox did so well that the SUV was named an IIHS 2021 TOP SAFETY PICK. This distinction is given to the best vehicle choices in terms of safety within a specific size category. For the Equinox, that category is a small SUV/4-door SUV.
---
Chevrolet Equinox Standard Safety Features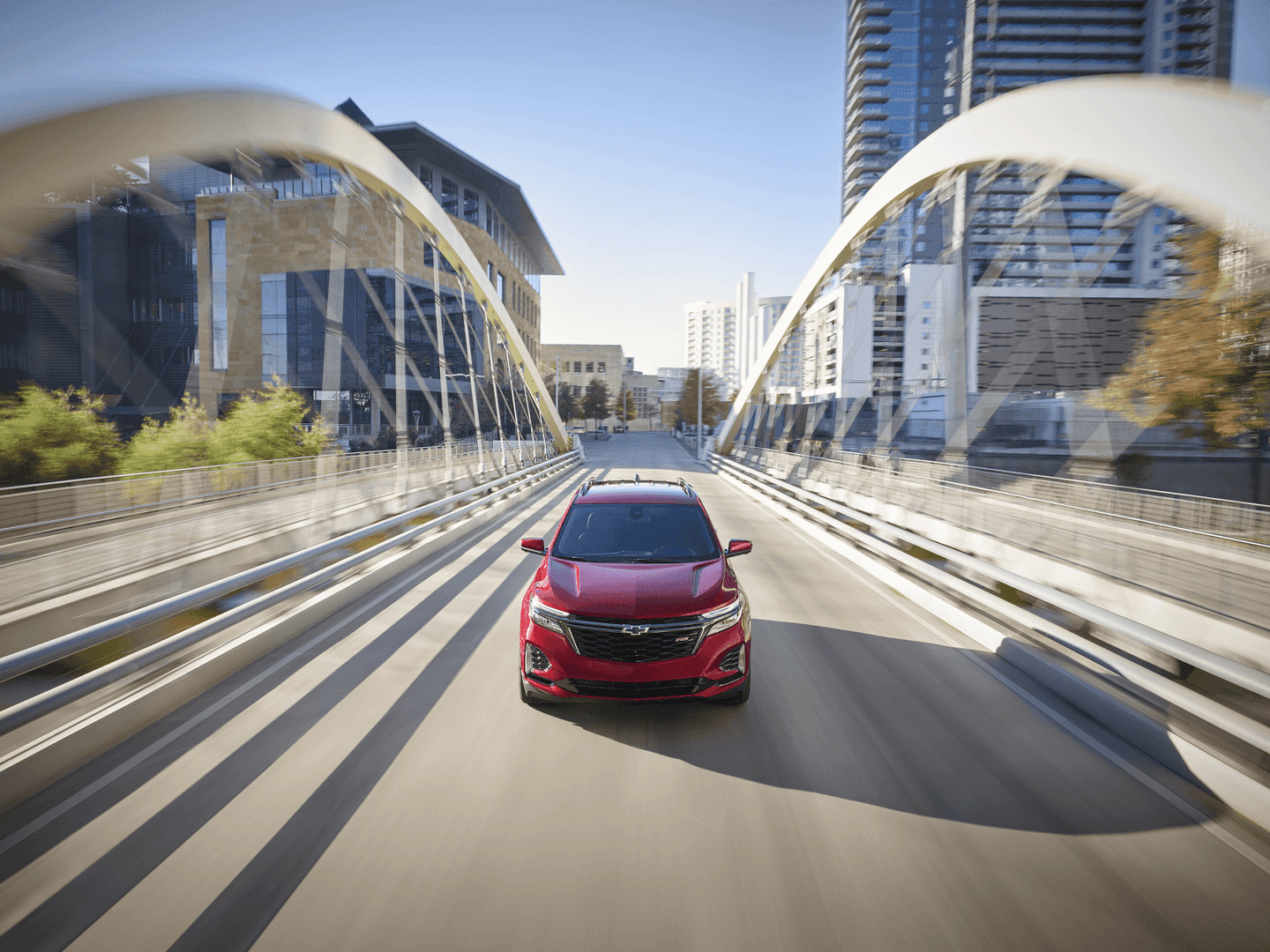 To guarantee that the Equinox meets your high safety standards, a plethora of driving aids come equipped in this model. These systems will notify you of possible dangers on the road, so you can react accordingly to prevent a collision.
The Equinox comes standard with frontal airbags, seat-mounted side-impact airbags for the driver and the front passenger, and head curtain airbags for all outboard seating positions. Clearly, a rigid and protective structure is to be expected in this crossover.
If you've got children in the rear seat, the standard Rear Seat Reminder will alert you to check the back seat, if you opened one of the rear doors at the start of your trip.
Driver Assistive Safety Features
A strong structure is a necessity for passenger protection. However, in the technology age, it's only a foundation. True safety lies in the many available features that detect danger and help drivers avoid it. For the Equinox, such features come in the form of the Chevy Safety Assist package.
All trims of the 2022 Equinox come with the Chevy Safety Assist package. This suite includes:
Forward Collision Alert & Automatic Emergency Braking: When you're moving below 50 MPH, this system will let you know if a front-end collision is upcoming, so you can avoid it if possible. If unavoidable, it can lessen the impact by applying the brakes.
Lane Keep Assist with Lane Departure Warning: To avoid hitting another vehicle in the next lane, these systems will let you know when you veer from your spot and can gently guide you back into place.
Front Pedestrian Braking: This system works similarly to Automatic Emergency Braking; however, it detects people in front of your Equinox.
Following Distance Indicator: This aid will display the following gap time of the car ahead and let you know when you're driving too closely.
IntelliBeam® Auto High Beam Assist: To maintain visibility at night, this system will turn on the high beams and automatically dim them when a vehicle is headed in your direction.
Rear Vision Camera: When reversing, this system will show you a live feed on your dashboard screen of what is behind your vehicle. This makes backing up and parking safer and easier.
---
Chevrolet Equinox Available Safety Features
The Chevy Equinox also has additional available safety features. You can opt for an available first aid kit and even more driver-assistive and safety features.
The available Adaptive Cruise Control is a great choice for drivers who spend a lot of time on the highway. Set a follow-time gap and your Equinox will maintain that space when you drive on the highway. If you are getting too close to the vehicle in front, the system will reduce your speed to maintain a safe following distance.
The Equinox also has an available HD Surround Vision system. Using multiple cameras, this system puts together an overhead image of your vehicle and the surrounding area. You can even get rear and front views. Using these images, you can navigate around obstacles or park at slow speeds.

Another helpful tool for parking is the available Front and Rear Park Assist feature. This system provides alerts to indicate how far you are from an object behind you. This can help you avoid collisions and nail those parallel parking spots. New to this model year, it'll even indicate the distance in front of your vehicle!
When you're backing out of your driveway or a parking spot, the available Rear Cross Traffic Alert can help you avoid potential accidents. If your Equinox detects a vehicle coming from your left or your right, it will warn you, so you can brake.
Finally, we have an optional feature perfect for the frequent highway commuter. Lane Change Alert with Side Blind Zone Alert keeps "eyes" on your blind zones—those areas you have the most difficulty seeing when you're behind the wheel. The vehicle indicates when the blind zone is clear and it's safe to switch lanes.
New Safety Available for Seating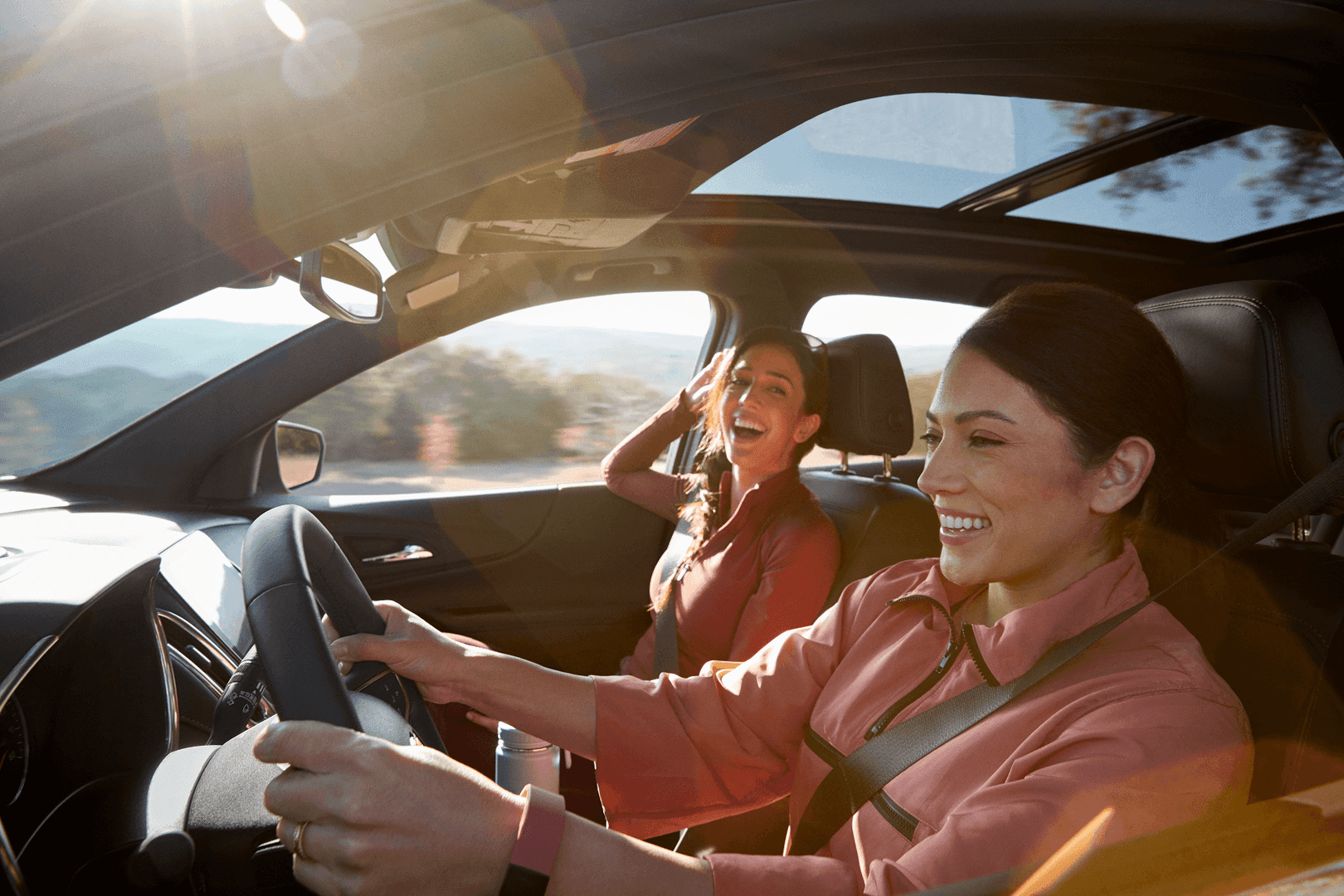 2022 Equinox safety extends beyond just these external safety features. Now, front and rear seats are imbued with individual features to protect passengers.
First, we have the Safety Alert Seat. Audio warnings may not be effective for drivers who are slightly hard of hearing—ergo, a tactile warning in the form of seat vibrations. The Safety Alert Seat can vibrate on the left, the right, or both sides of the seat cushion. That way, you know what direction the hazard is coming from.
Next, we have a Rear Seat Reminder. This feature sends an audio reminder before you exit the vehicle to check the back seats. This can be especially helpful, if you have a bag of groceries or even a baby sleeping in their car seat. Though the latter is less likely, tired parents can attest—a reminder is always welcome.
Available Teen Driver Technology
It's easy to ensure your child's safety when you're in the car with them. However, what about when they're the ones behind the wheel and you're at home, wondering when they'll be back?
The Equinox presents a solution—Teen Driver Technology. This built-in system actively coaches young drivers to help them develop good driving habits. Such coaching includes radio volume limits and speed warnings. The system follows up with a report card to parents, so they can see how their teens are driving.
---
Experience the 2022 Chevrolet Equinox Safety in Person
Do you want to see how all these systems can work for you? We know once you hop inside, you'll feel the assurance that every driver deserves.
You can even purchase your Chevy Equinox using our Shop. Click. Drive. Program—an online car-buying program. Our Low Price Promise means you'll get low prices every day, not just at special events.
Drivers in the Wexford, Pittsburgh, and Cranberry Township, Pennsylvania, areas can schedule a test drive at Baierl Chevrolet today.